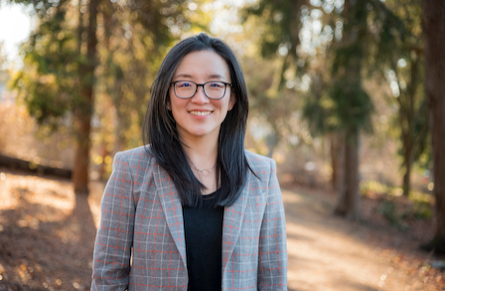 staff research scientist at Google Brain
beenkim at csail dot mit dot edu
I am interested in helping humans to
communicate with complex machine learning models
: not only by
building tools (and tools to criticize them)
, but also
studying their nature
, compared to humans.
Quanta magazine
(written by John Pavlus) is a great description of what I do and why.
I believe
the language
that humans and machines communicate must be human-centered--
higher-level, human-friendly concepts
--so that it can make sense to
everyone
, regardless of how much they know about ML.
I gave keynote at
ICLR 2022
,
ECML 2020
and at the
G20 meeting in Argentina in 2018
. One of my work TCAV received
UNESCO Netexplo award
, was featured at
Google I/O 19'
and in
Brian Christian
's book on
The Alignment Problem
.
Stuff I help with:
Senior Program Chair at ICLR 2023
Workshop Chair at ICLR 2019
Senior Area chair/Area chair/Senior program committee NeurIPS 2017-now, ICML 2019-now, ICLR 2020-now, AISTATS 2020-now
Steering committee and area chair at
FAccT conference
Former executive board member and VP of
Women in Machine Learning
.
Co-organizer of multi-year workshops of Human interpretability in ML (WHI) at ICML
2020
2018
2017
2016
, and
NIPS 2016 Worshop on Interpretable Machine Learning for Complex Systems
.
Tutorials on interpretability:
Machine Learning Summer School MLSS 2021 (
slides
,
video
)
Deep Learning Summer school at University of Toronto, Vector institute in 2018 (
slides
,
video
)
CVPR 2018 (
slides and videos
)
Tutorial on Interpretable machine learning at ICML 2017
(
slides
,
video
).
Blogs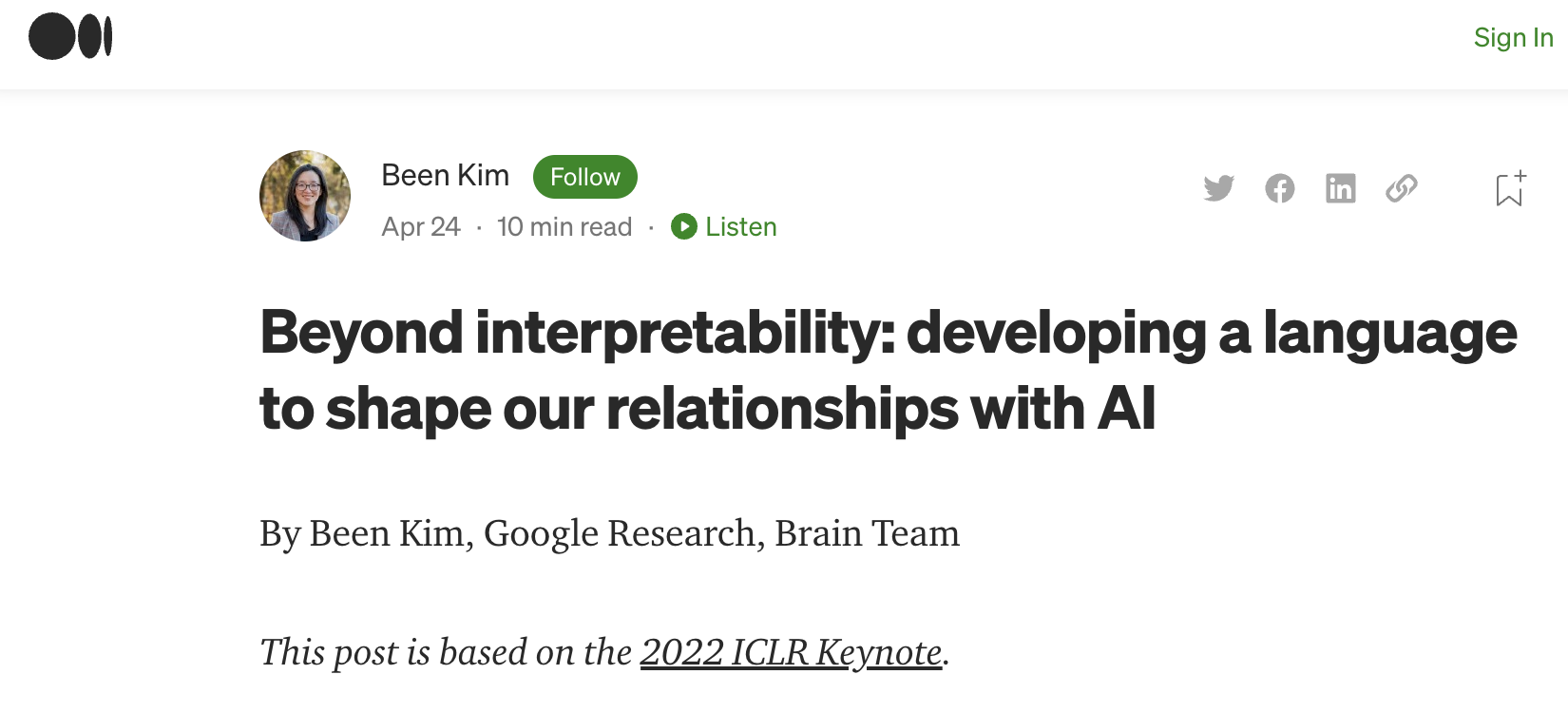 blog post
(covers only the intro part of the talk)
Publications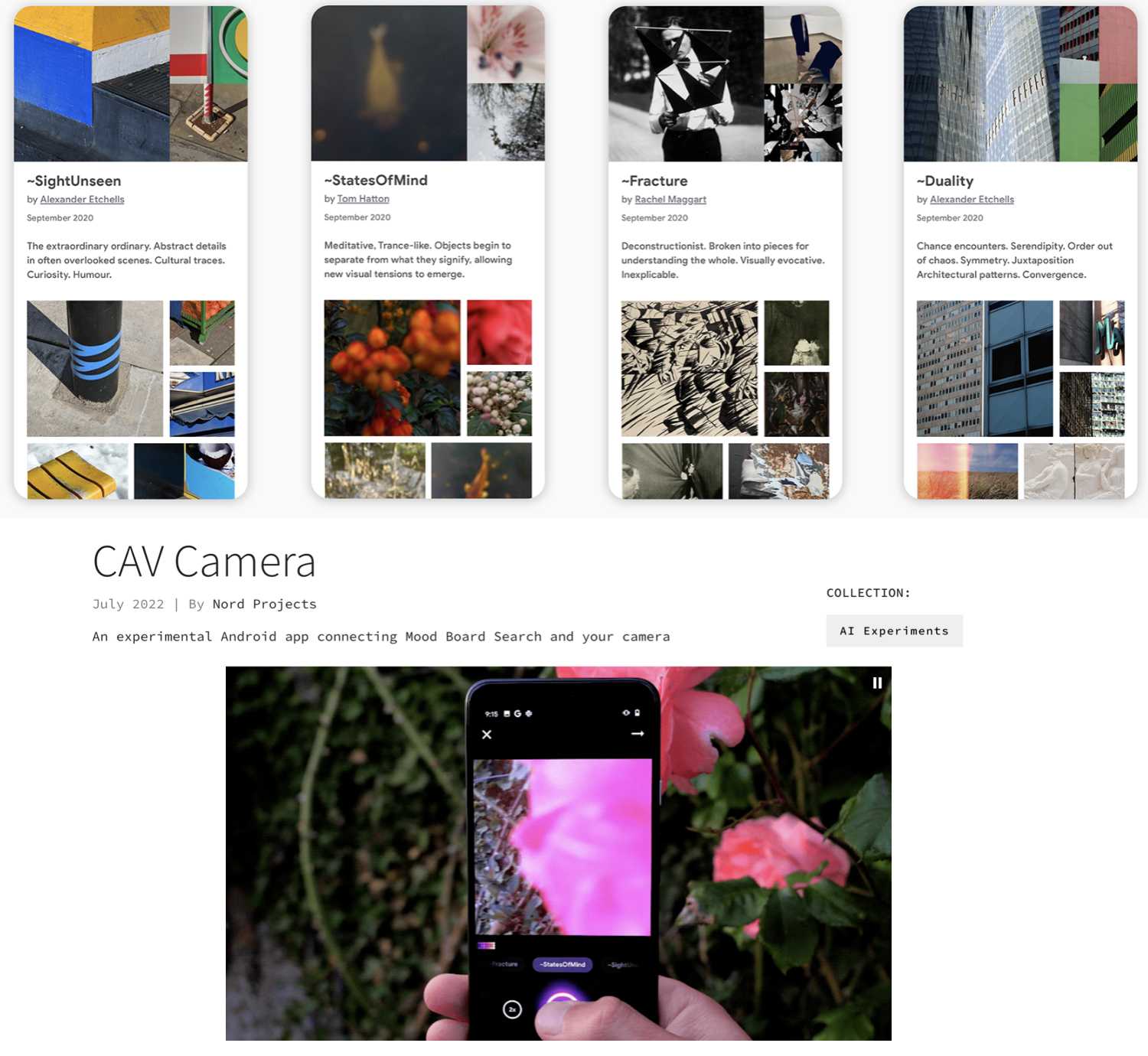 Mood board search & CAV Camera
TL;DR: Together with artists, designers and ML experts, we experiment with ways in which machine learning can inspire creativity--especially in photography. We open sourced the back-end, and published an Android app.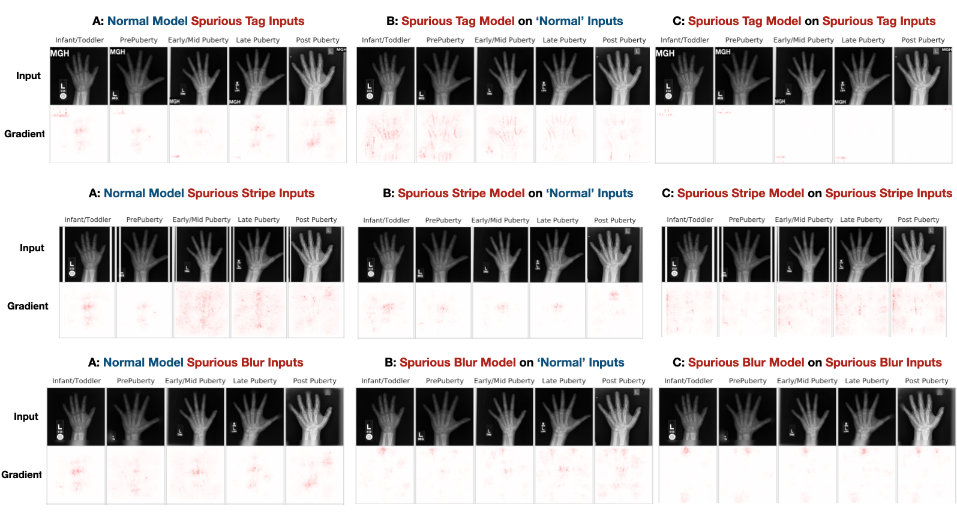 Post hoc Explanations may be Ineffective for Detecting Unknown Spurious Correlation
TL;DR: If you know what type of spurious correlations your model may have, you can test them using existing methods. But if you don't know what they are, you can't test them. Many existing interpretability methods can't help you either.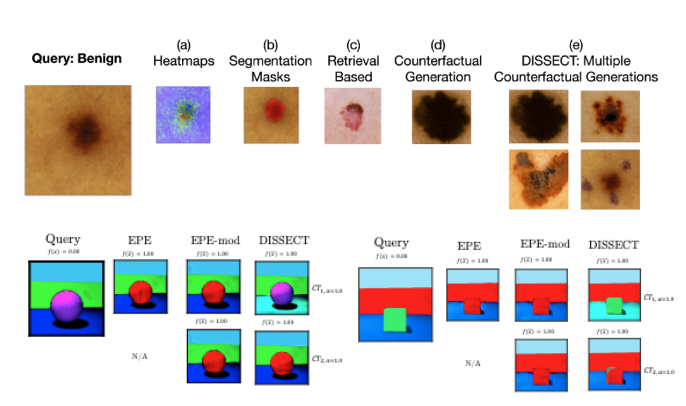 DISSECT: Disentangled Simultaneous Explanations via Concept Traversals
TL;DR: Can we automatically learn concepts tht are relevant to a prediction (e.g., pigmentation), and generate new set of images that would follow the concept trajectory (more or less concept)? Yes.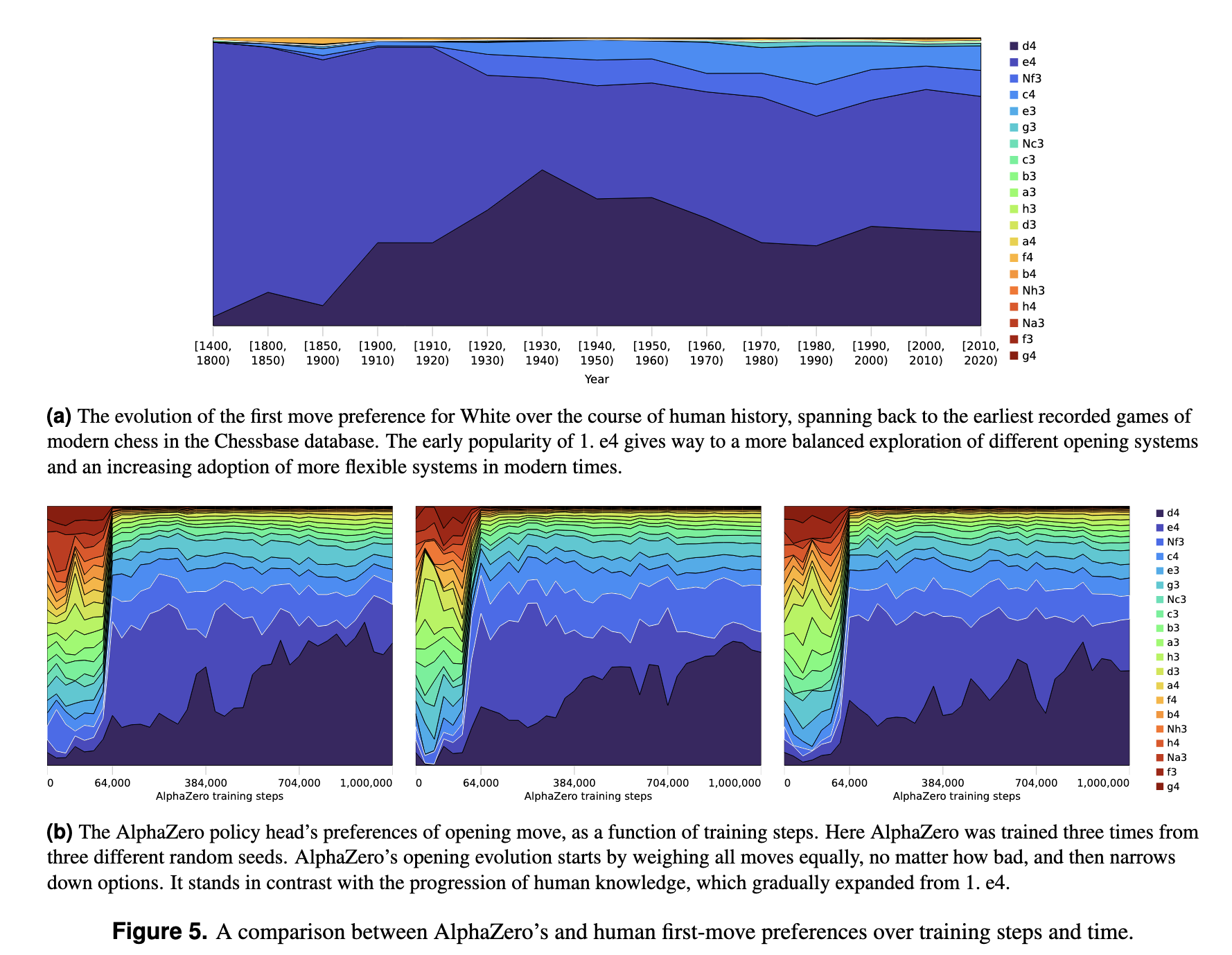 Acquisition of Chess Knowledge in AlphaZero
TL;DR: How does the super-human self-taught chess play machine--AlphaZero--learn to play chess, and what can we learn about chess from it? We investigate the emergence of human concepts in AlphaZero and the evolution of its play through training.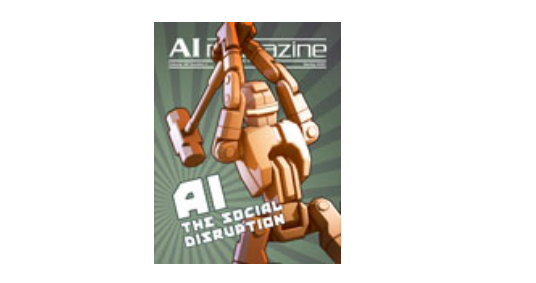 Machine Learning Techniques for Accountability
TL;DR: Pros and cons of accountability methods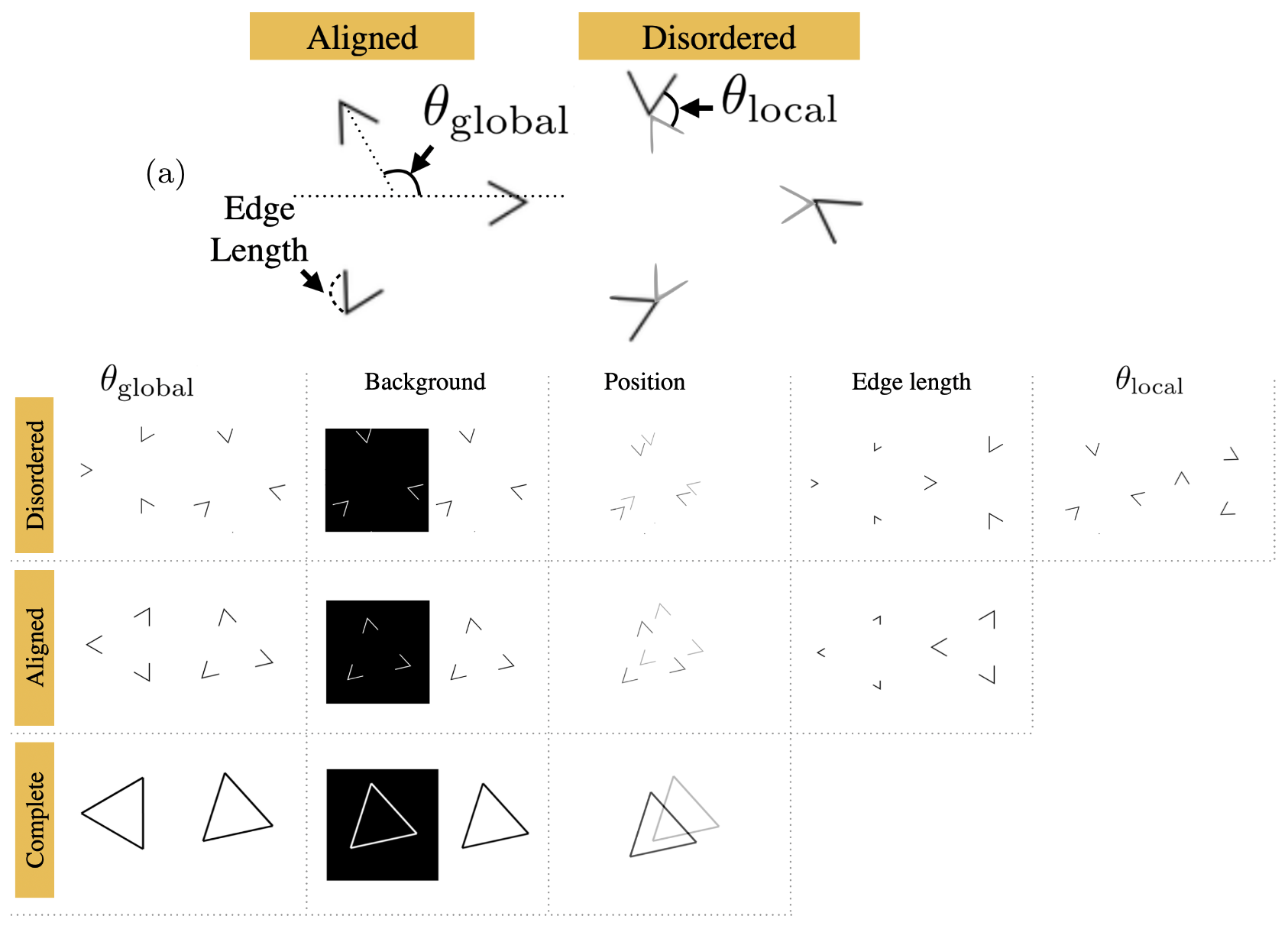 Do Neural Networks Show Gestalt Phenomena? An Exploration of the Law of Closure
TL;DR: It does. And it might be related to how NNs can generalize.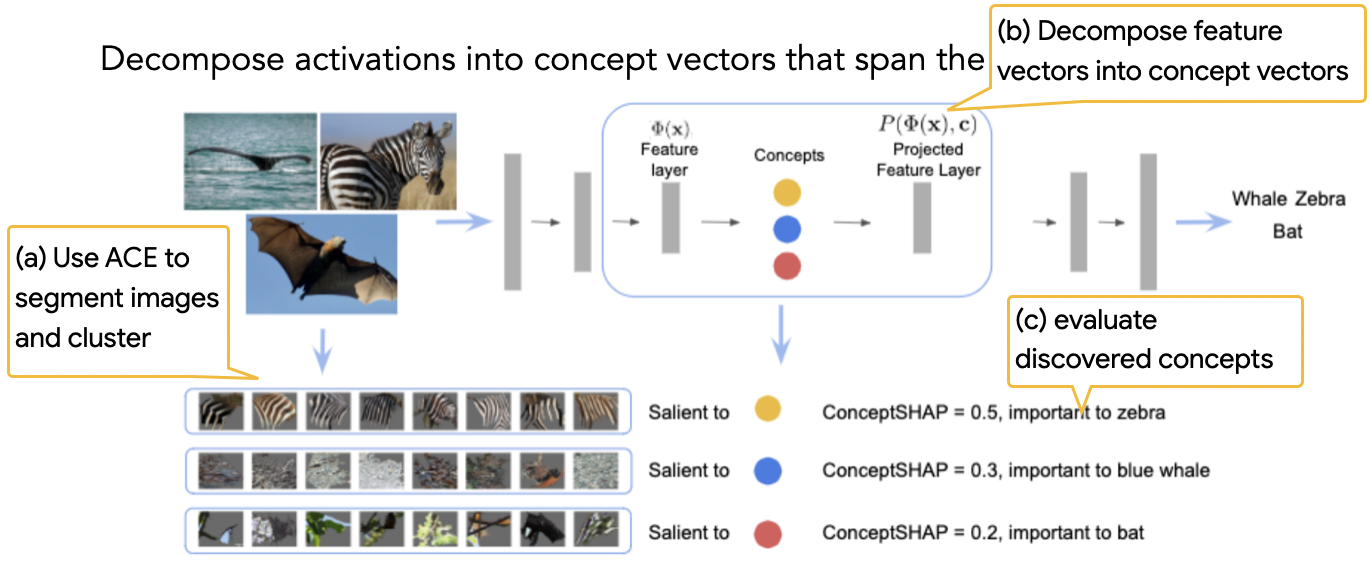 On Completeness-aware Concept-Based Explanations in Deep Neural Networks
TL;DR: Let's find set of concepts that are "sufficient" to explain predictions.

Debugging Tests for Model Explanations
TL;DR: Sanity check2.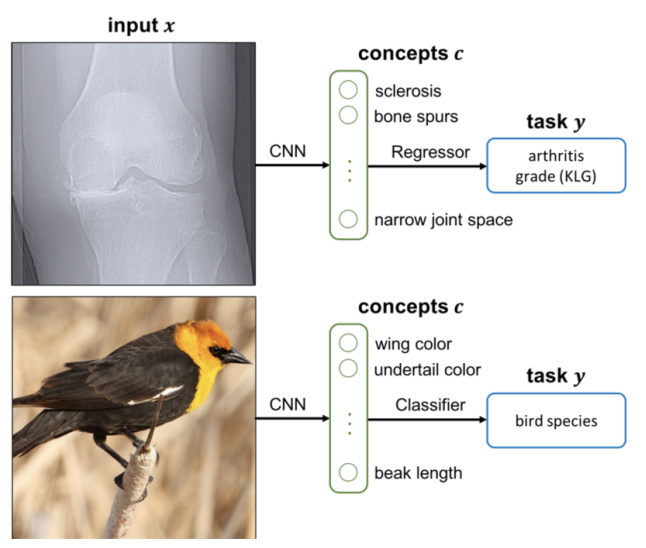 Concept Bottleneck Models
TL;DR: Build a model where concepts are built-in so that you can control influential concepts.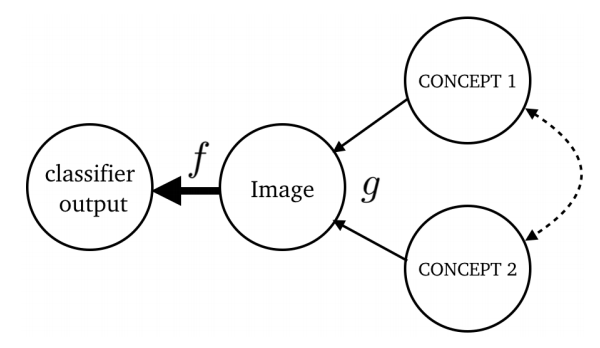 Explaining Classifiers with Causal Concept Effect (CaCE)
TL;DR: Make TCAV causal.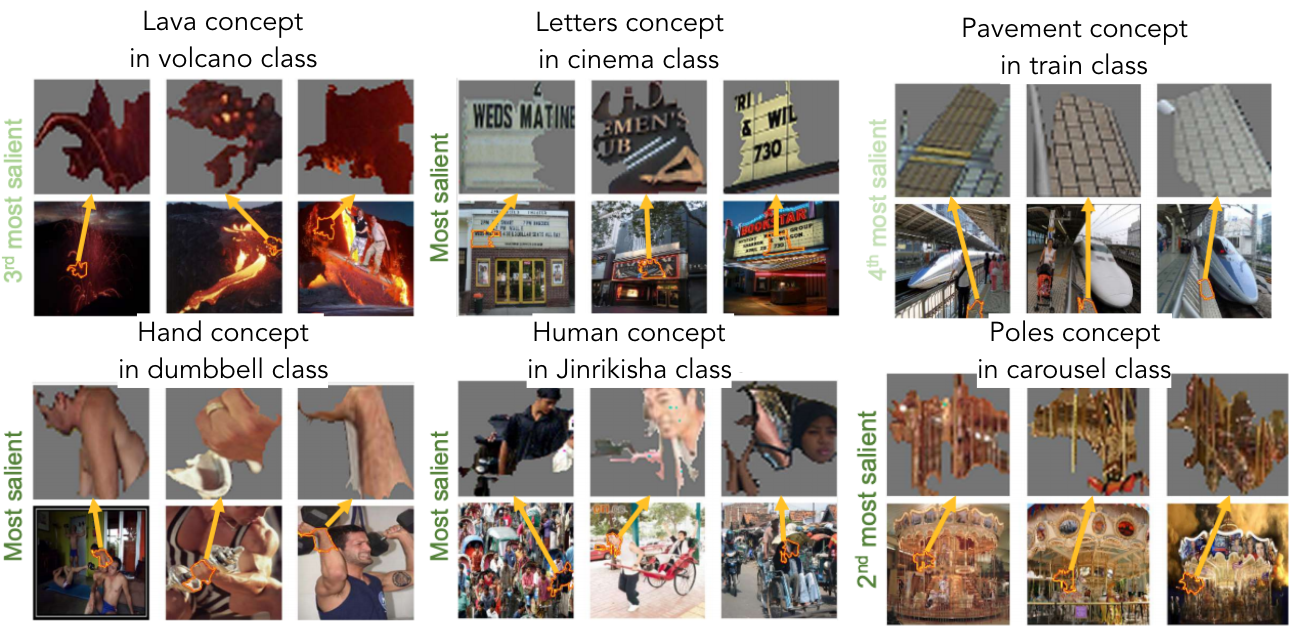 Towards Automatic Concept-based Explanations
TL;DR: Automatically discover high-level concepts that explain a model's prediction.